1084-86 Tax rolls from 1084-86, held at Exeter Cathedral, list this parish, St Gwinear,
or St Winnier, as under the patronage of the Bishop of Exeter, who had
endowed the living.
1086

T

he Norman Domesday survey lists this parish as being under the jurisdiction of
Lewellian of Gwithian. It refers to Roseworthy Manor as Redori [George's ford.]
The Norman Grotesques: Mounted into the west
side of the tower are two Norman grotesques,
carved heads representing sadness and joy.
On the porch pillars two feet from the ground
are inserted Norman beak head carvings.
The Font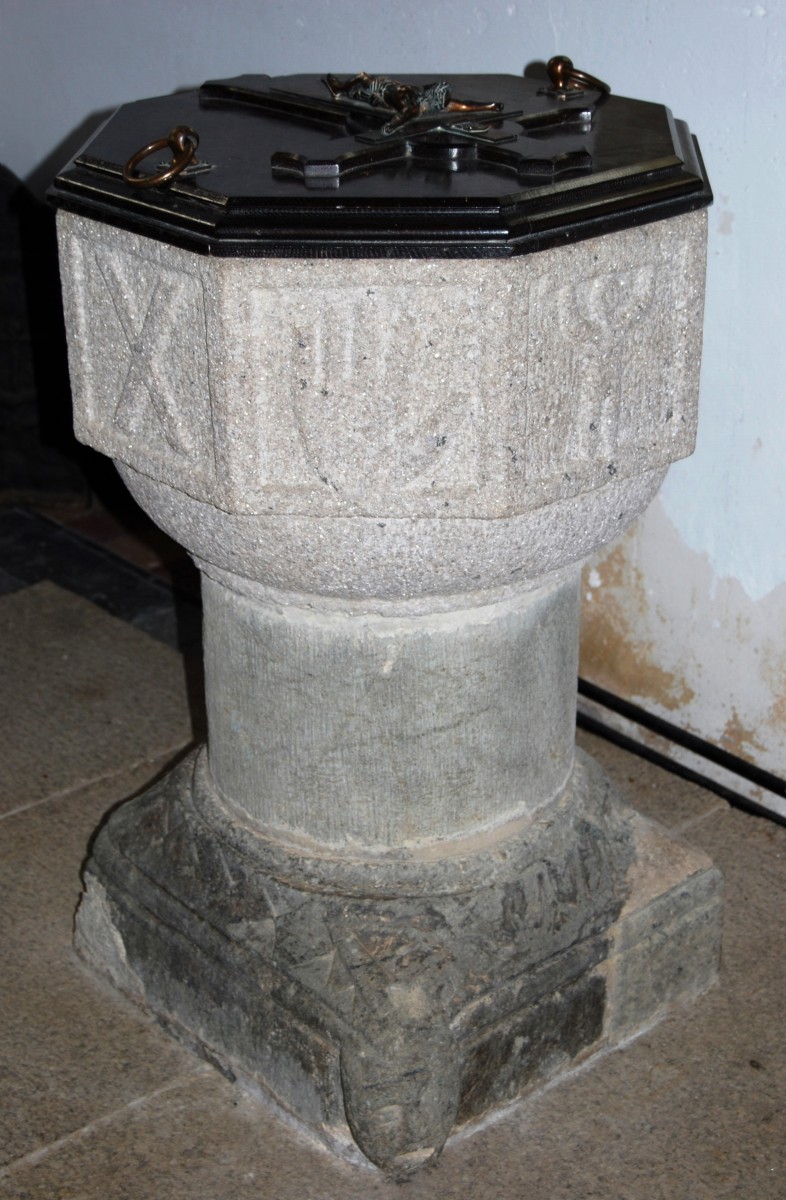 The base of this font has Norman decoration. The font is situated just
inside the church entrance because baptism is the
Rite of Passage into the church family.
The upper part of this font dates from 1737.