Feast Sunday
When the Cornish hedges around Gwinear
abou

nd with bluebells, campion, and
meadow sweet, when you can find
wild

strawberry flowers in the hedgerow too,
that is when, on the first Sunday in May,
we celebrate Gwinear's Feast Day.
Sometimes there is a procession from the former Vicarage

.
The service begins with part of the Canticle which is then

interwoven with the liturgy

throughout the
service.
In 1923 a church member from Gwinear visited Pluvigner, heard their

congregation sing the long tale
of

St Gwinear's life set to a 7th century melody. He had the

Breton version translated and we sing
additional verses

which tell of the building of our church

tower in1441.
Bishop Chris led our worship

on this occasion.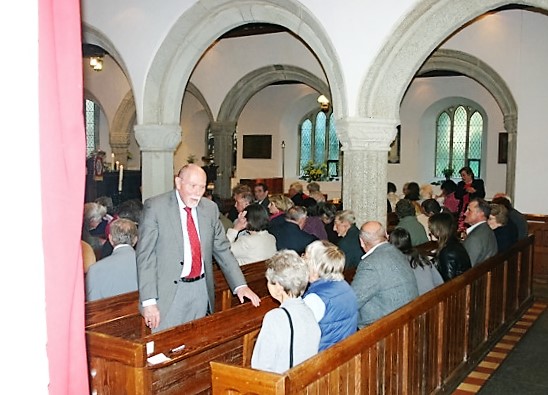 Everyone enjoyed a shared lunch.
especially the Churchwardens!