The Chapel, south aisle, dedicated to The Rev. Alfred Hancock.
Alfred was involved in plans for changing the use of this aisle.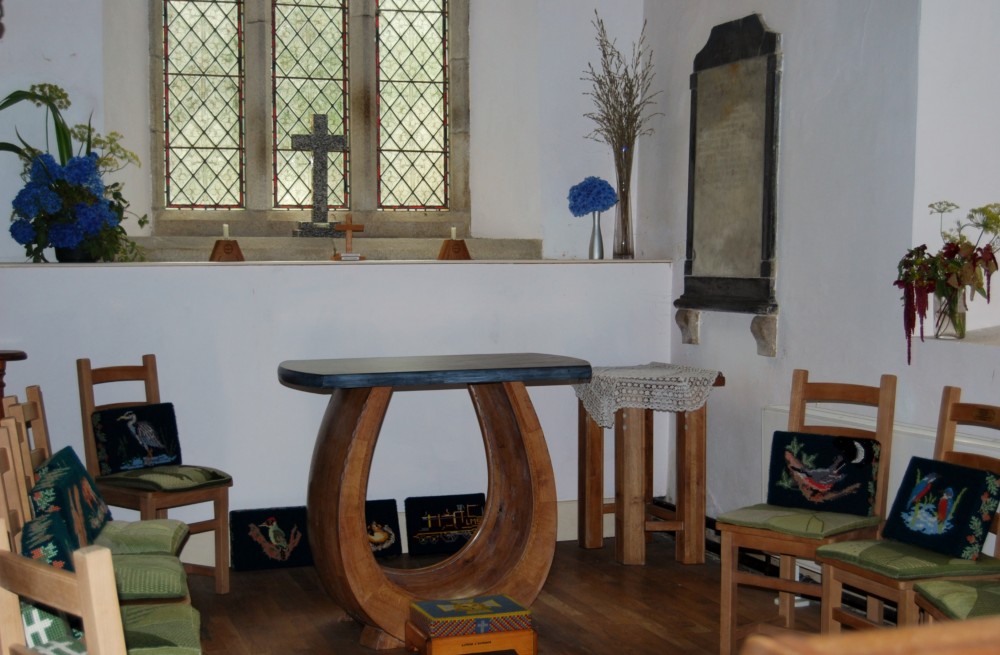 This chapel provides a versatile space for reflection or meeting.
Into this quiet space the light pours through the windows to the south
and the east at all times of the year, passing over and through the
altar, over the wooden floorand moveable seating.
The altar surface is Delabole slate and the body is a shaped wooden
vessel-form. The slowly grown Cornish oak used to make this shape
is full of colours, knots and swirls of grain. The shape may be seen to symbolise a pair of cupped hands palm to palm, a nest,
a basket, or a ship. Figuratively it can hold the ideas, hopes and cares of people. St Gwinear would have used small vessels in order
to move between Ireland, Brittany, and, of course, our north coast. Although folklore suggests a millstone as a vessel, it is probable
that travellers did voyage in seaworthy hide-covered boats. ( Simon Gendell )
Tapestry work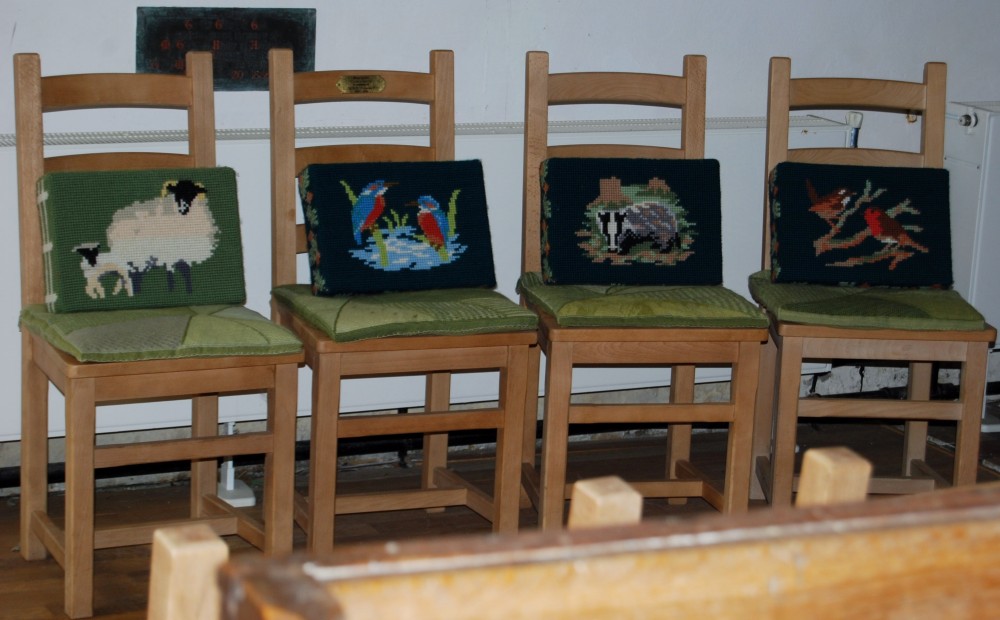 Congregation members and friends worked on tapestry
hassocks, and seat covers which used different tapestry
stitches to represent the field patterns around the village.
A Chalice for St Gwinear- -the gift of Charles and Diana Hall
A sterling silver chalice designed and made by Charles and Diana to mark the dedication of the Alfred Hancock
Memorial Chapel. The chalice reflects Charles' practice of thirty six
years working in West
Penwith's landscape..It speaks of St Gwinear's simple life dedicated to the spread of
Christianity. The hand raised bowl and stem bear the marks of the hammer, reflecting
light like sun on water. The knop is formed using stones from the beach between Hayle
and Gwithian in their natural shape.This chalice looks back to the essence of Christianity.
in it's simplicity, and looks forward with it's purity of line.
The patten is encircled with shapes reminiscent of the railways and their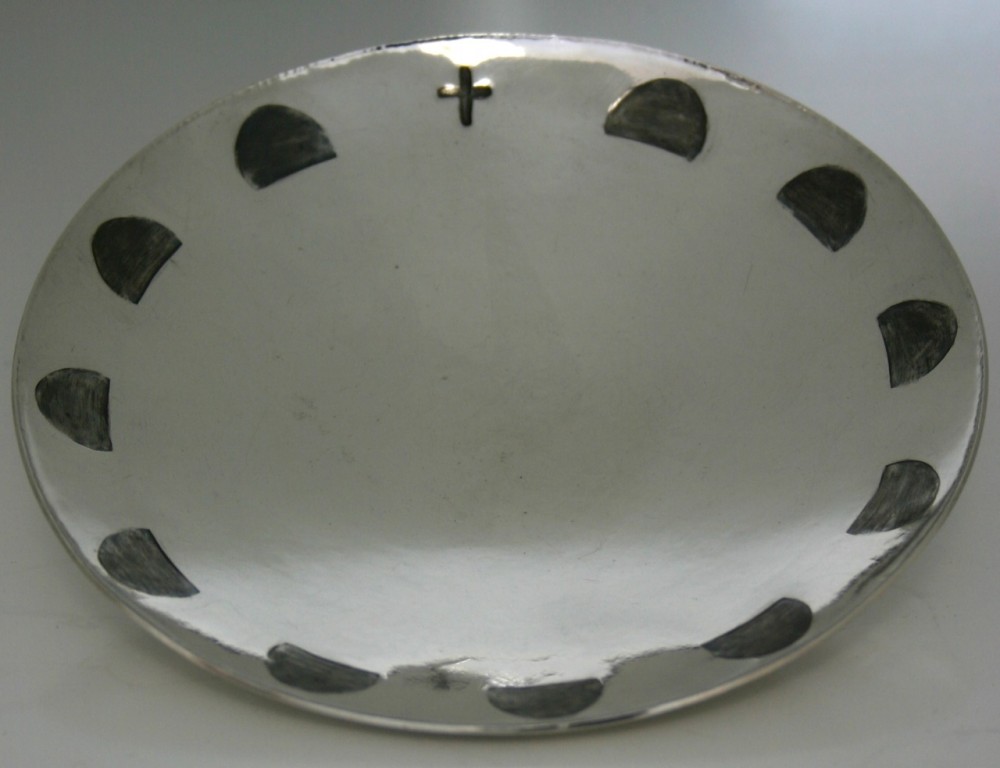 tunnels. It was donated by someone who shared Alfred's interest in trai
and railways.
Penwith Impressions
Sixteen sets of flying fingers went to work in 2011 creating pew runners.
As people finish the long strips they bring out the colours of Penwith. The idea for such a project
came from the way the greenery in the Churchyard was reflected through the tiny diamond panes in the south aisle.
The runners move from the green diamond impressions to a touch of the thrift at the edge of the cliffs at Godrevy.
Both sides of the centre aisle remind us of St Gwinears journeys by sea to Godrevy, and before that to Pluvigner.
Tapestry Pew runners
Thrift on the cliffs at Godrevy Godrevy light looking towards the shore.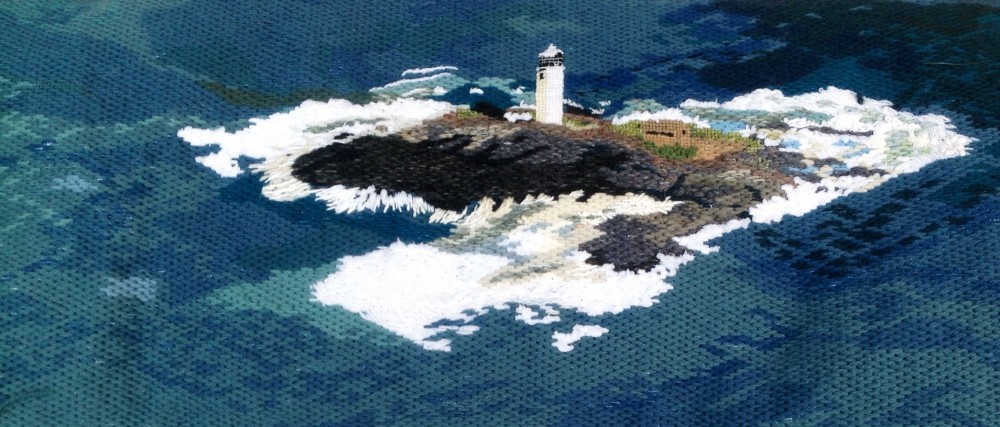 by John Fox
by Beth Saundry
Calm shoreline at Gwithian Gorse on the cliffs at Perranuthnoe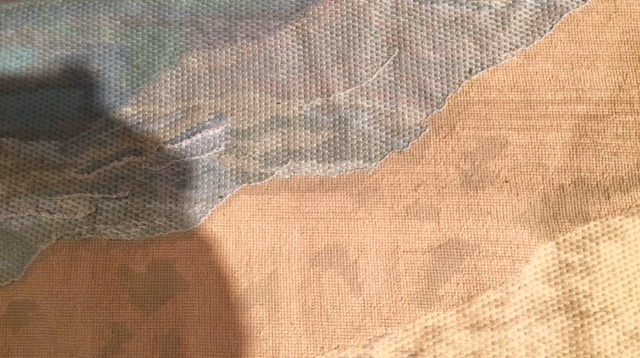 A helicopter hovers near Godrevy!!!!!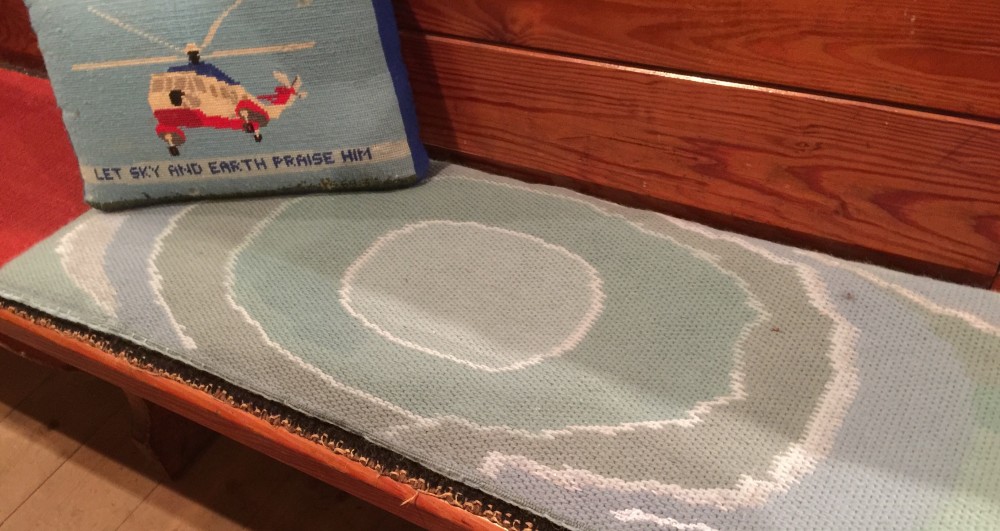 Heather at Porthgwarra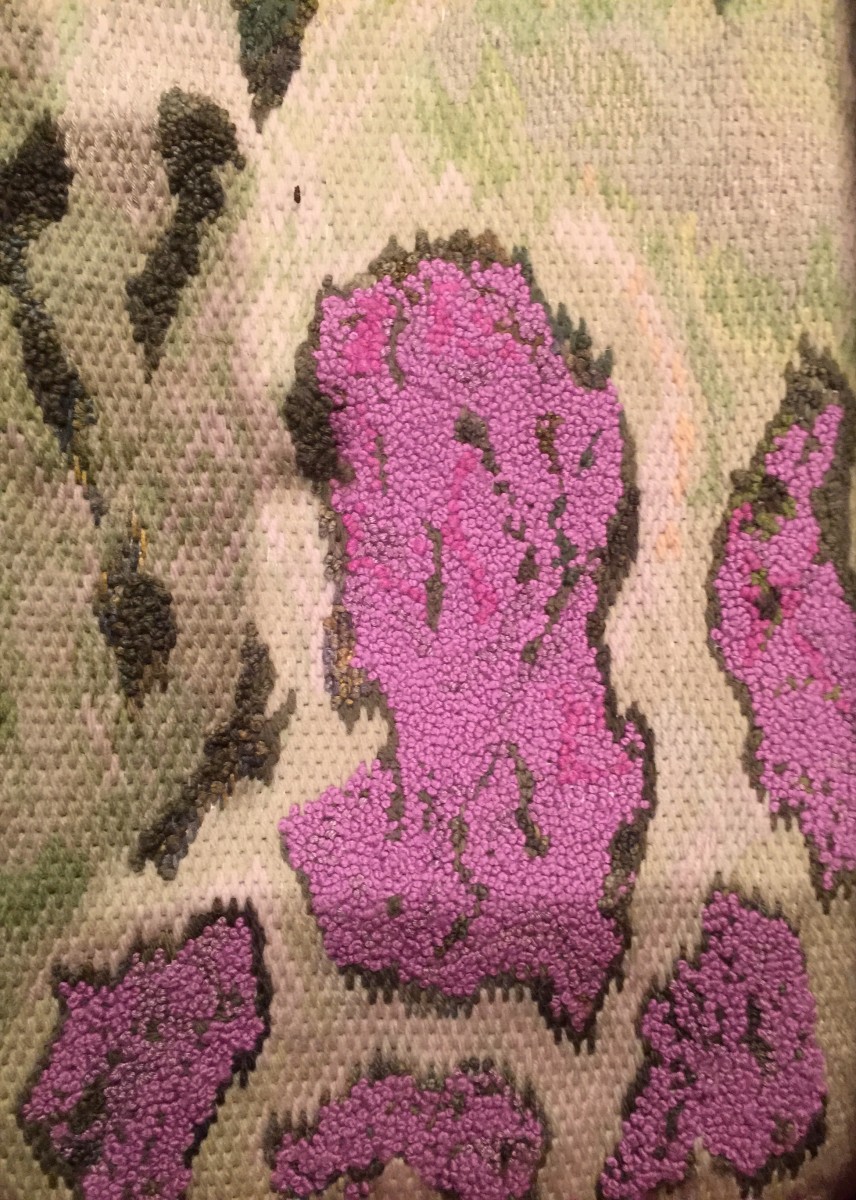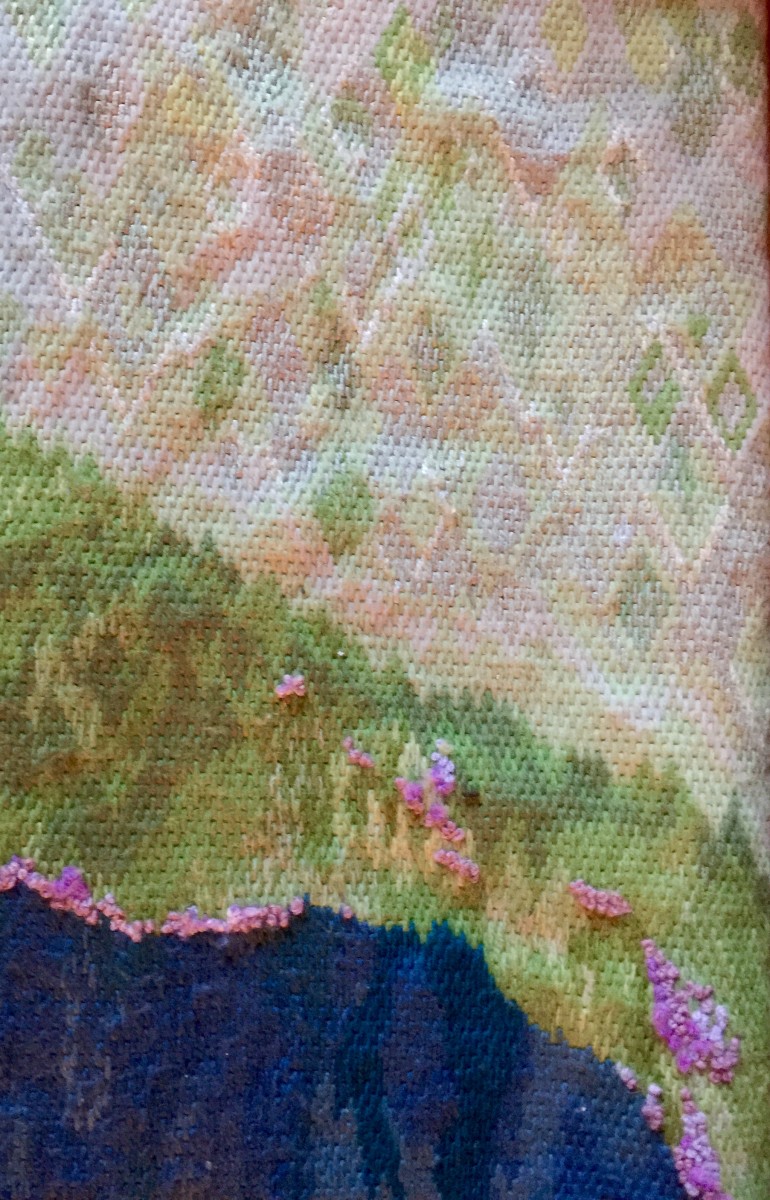 and finally the diamond effect in greens, thrift and the sea
at Godrevy,
the central aisle when finished will have sea all the way,
as a link from the long kneeler in the Chancel which tells
the story of Saint Gwinear,