In May 2012 sixteen St Gwinear church members set off for Brittany via the Plymouth ferry.
Two of the group stopped off overnight near Languennar and visited the monastery there,
where St Gwinear is one of three Cornish saints featured.
Other Early links between Cornwall and Brittany:
The Bodmin Gospels, written in the 9th century are in a language common to Bretons, the Cornish and the
Welsh. This precious book, with it's hard, impermeable vellum cover is thought to have been created in
Languennar..
When newly delivered to the abbey at Bodmin about 1200 years ago it wa used by a priest to record the
freeing of a slave about 1,200 years ago. The book would have been laid open on the altar in Bodmin Abbey,
and confirmation of this important event was recorded on a page margin at right angles to the text.
The Bodmin Gospels can be viewed on-line @britishlibrary.org.uk.
Pluvigner 2012:
We met our hosts outside our sister

Church in

Pluvigner.
After lunch and outings to local places of

interest

we gathered for a service at St Gwinear's well.
Breton pipers played St Gwinear's Canticle, then a

welcoming evening service was held in a nearby chapel.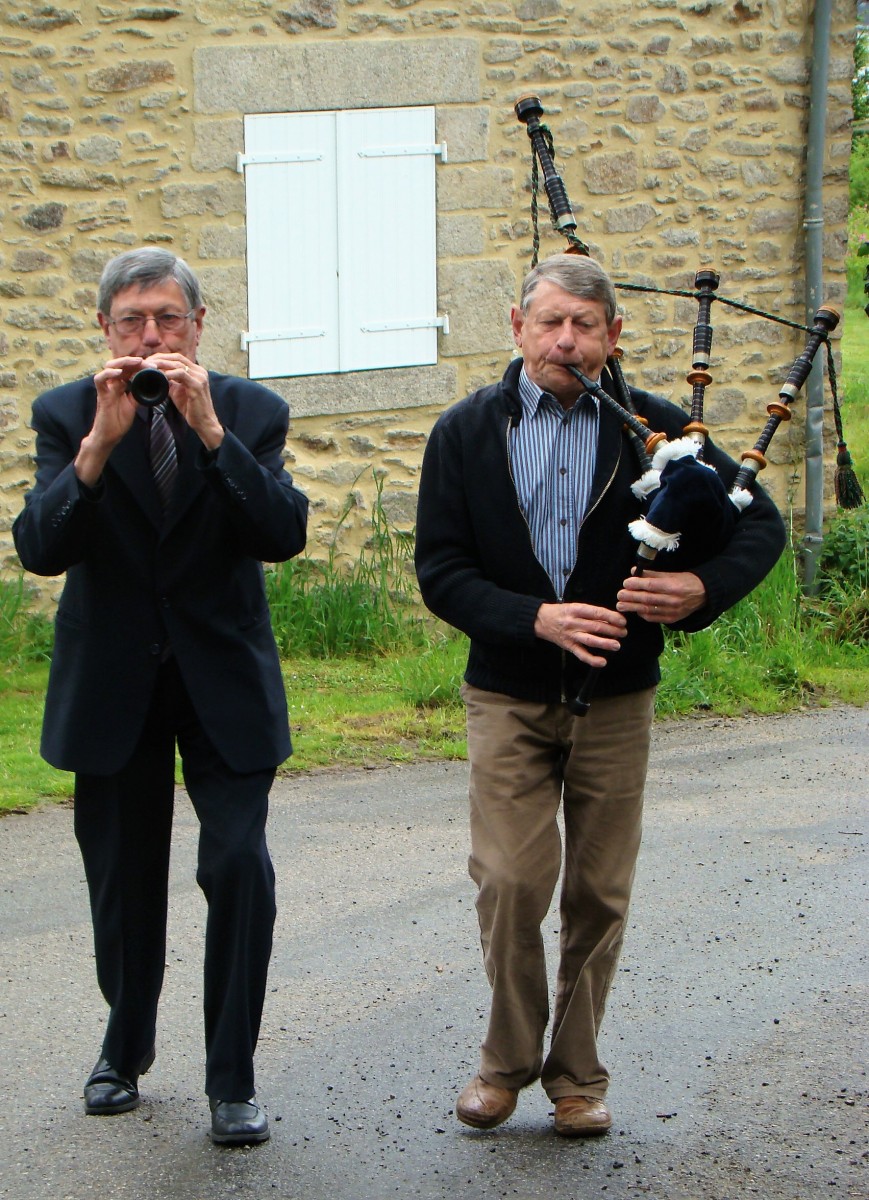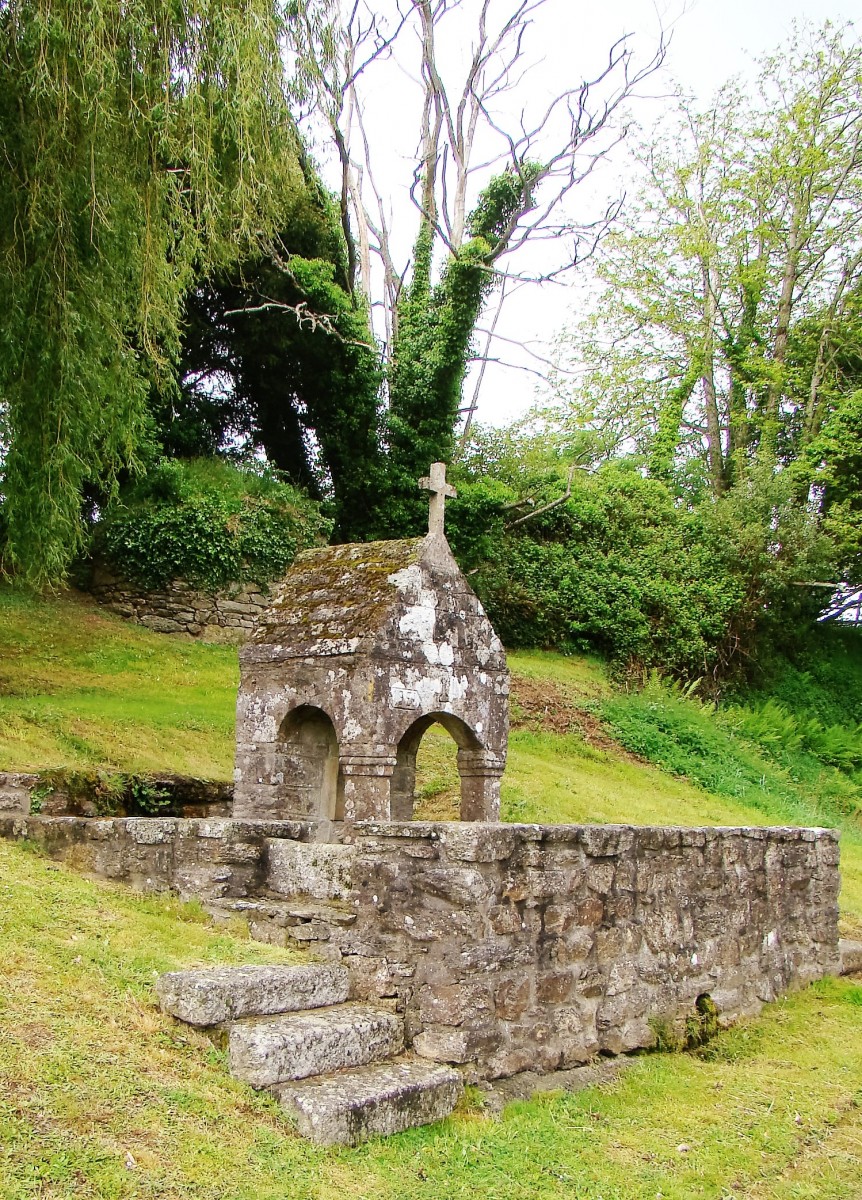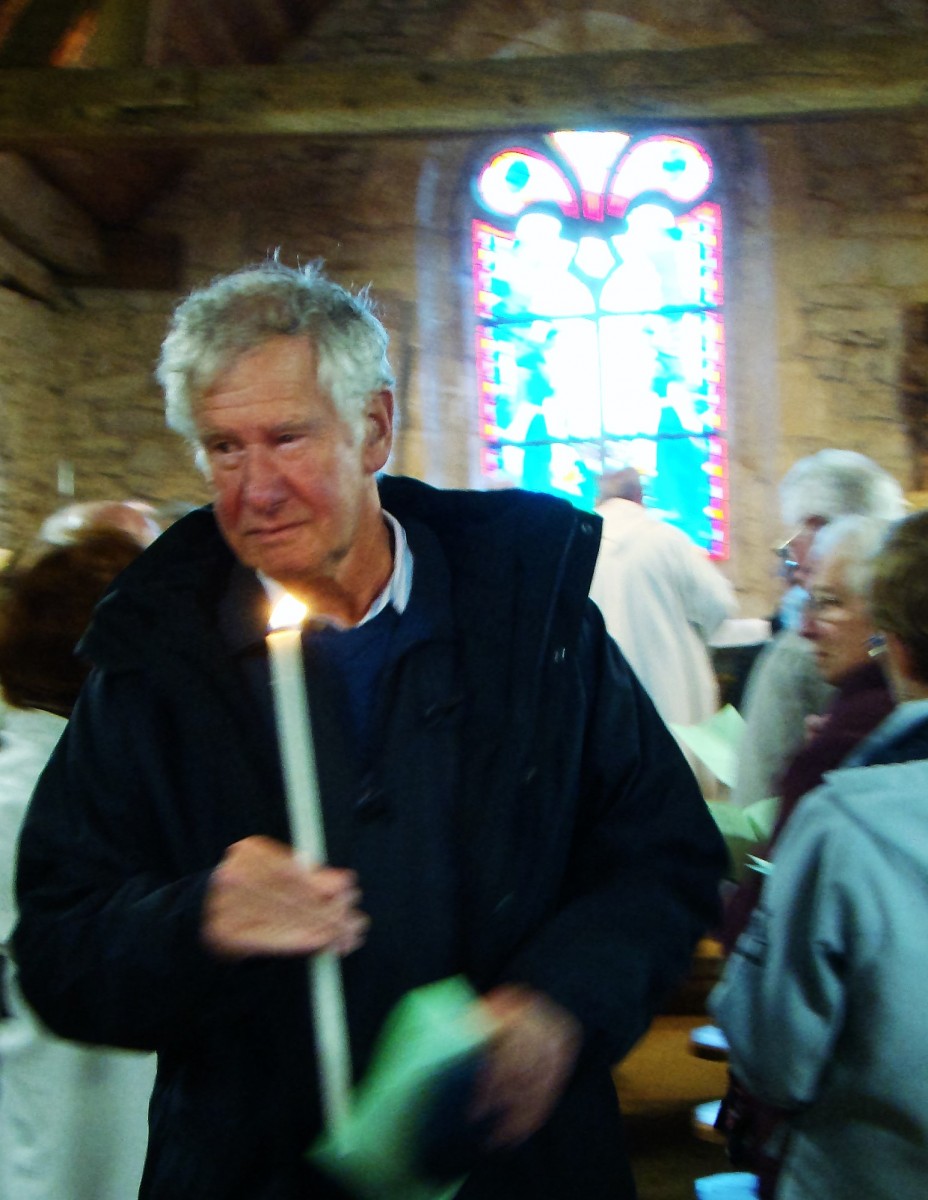 The evening ended with a Breton feast.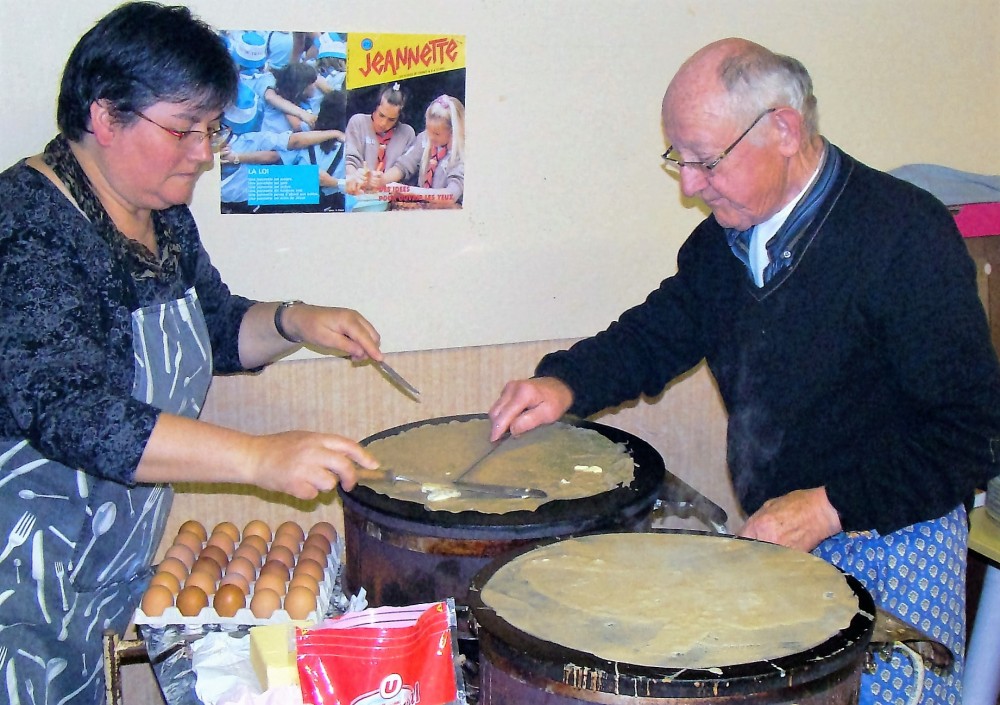 ​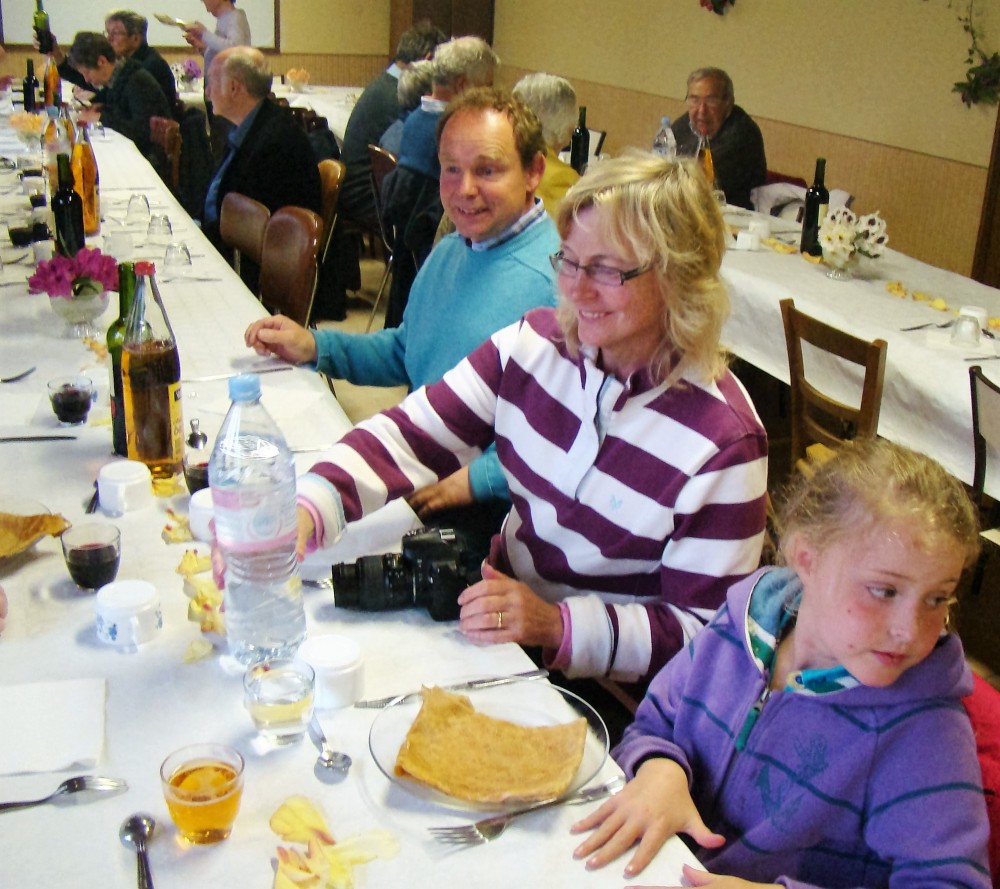 Kerris and her parents had a lovely time as did Janet and Guy.